If you can possibly thirst for more mysterious metaphysical accounts of love, Trisha Telep has organized some of the greatest and most thrilling tales of paranormal paramours since The Eternal Kiss. She presents the acclaimed literary talent of thirteen unique authors, creating a collection of stories that will undoubtedly capture the imagination of every soul who dares to read them. Werewolves, ghosts, zombies, vampires, and fallen angels drive the plot of these riveting romances.Kiss Me Deadly includes the exceptional writings of several authors, including: - Sarah Rees Brennan (faeries) - Becca Fitzpatrick (angels) - Caitlin Kittredge (witches) - Karen Mahoney (vampires: sequel to story from The Eternal Kiss) - Daniel Marks (ghost kids) - Justine Musk (sorcerers) - Diana Peterfreund (unicorns) - Michelle Rowen (demons) - Carrie Ryan (zombies) - Maggie Stiefvater (werewolves) - Rachel Vincent (banshees) - Daniel Waters (zombies) - Michelle Zink (gothic ghosts)
................................................
Reading a collection of short stories is a great way to discover (and try) new authors. In
Kiss Me Deadly
's case, I got to read up on a few paranormal writers like Michelle Zink, Rachel Vincent, and Maggie Stiefvater. Although I don't normally read paranormal fiction, let alone paranormal romance, I did enjoy a few stories from Michelle Zink ("The Assassin's Apprentice"), Diana Peterfeud ("Errant"), and Carrie Ryan ("Hare Moon"). There are lots of other well known names in this collection as well like Becca Fitzpatrick, author of
Hush, Hush
. Reading paranormal or even fantasy takes some getting use to, especially on my part, so of course there were some stories I thought were just plain weird. "Lost" for instance by Justine Musk seemed silly for it jumped right into a greek mythology type monologue and was way too rushed. Maggie Stiefvater and Rachel Vincent are famous for their werewolves and vampire books but I had a hard time reading their short fiction. Stiefvater told a tale of gritty Irish folklore which, even to this moment, still didn't get what kind of creature it was about. Vincent wrote of a literal walking and talking nightmare... that was a bit too much for me.
I think
Kiss Me Deadly
is probably more for paranormal readers or fans of the featured authors
. Again, a good way to try out new authors.
Recommendation:
From unicorns, angels, to vampire fangs, paranormal/fantasy readers will be excited to get their hands on this collection of fictional stories. Recommend to
paranormal fans and teens ages 14+.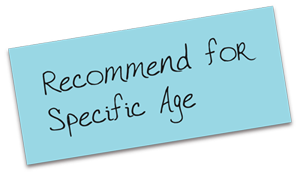 Content:
sexual references, some language, paranormal elements (PG-13)
The Last Straw:
First sentence:
"I made my way through the crowd, trying not to jostled by the men around me."
("The Assassin's Apprentice" by Michelle Zink)
|Pages:
423
|Published:
Aug. 2010
|Publisher:
Running Press Teens
|Price:
soft. $9.99
|
|Genre:
Paranormal fiction, romance, fantasy
|
|Age Group:
YA, ages 14+
|Content:
PG-13)
|
|Enjoyed It:
3/5
|Cover:
4/5
|Content Rating:
3/5
|