Another week of summer has just flew by! And boy is it getting hot... I think we're having a heat wave over here in the southwest. [Whew] You'll never guess where I'm going to be this June? One of the hottest cities in the United States–Phoenix! Yep, you'd think I'd be trying to get
away
from the heat (think 115 degrees no sweat), but instead I'm going to be plowing right through. I'll let you know what I'm up to in the sunny city of Phoenix next week on Reader Rally; till then, wish big and happy reading :)
. Hot Off the Press: A Few New Releases of June 1st- 8th .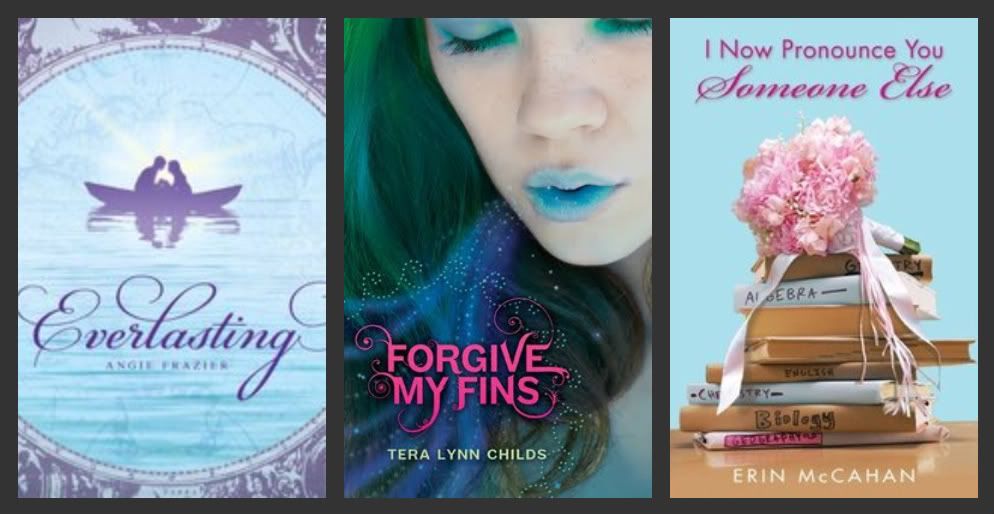 Everlasting - Angie Fraizer | Forgive My Fins - Terra Lynn Childs |
I Now Pronounce You Someone Else - Erin McCahan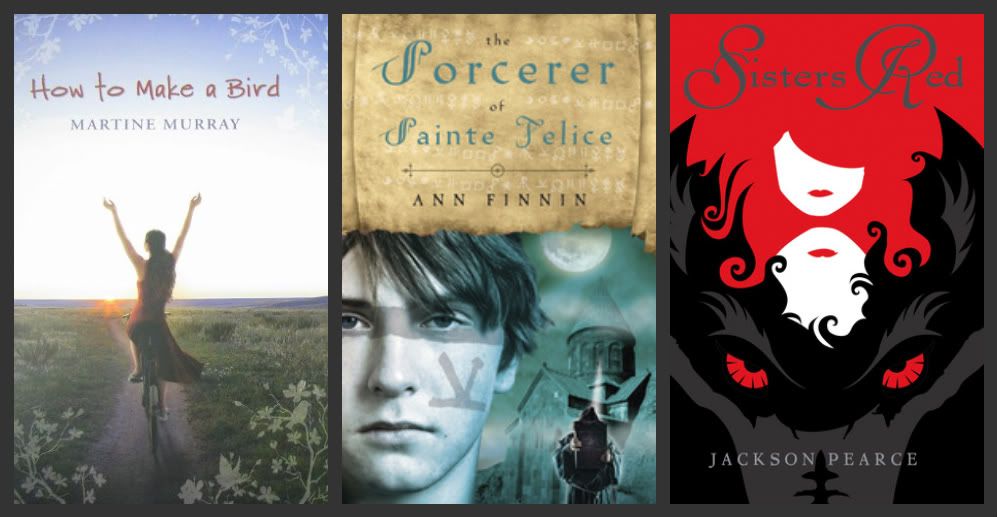 How to Make a Bird - Martine Murray | The Sorcerer of Sainte Felice - Ann Finnin |
| Sister's Red - Jackson Pearce |
New in Paperback:
|The Season - Sarah MacLean | And Then Everything Unraveled - Jennifer Sturman | Take Me There - Susane Colasanti | Willow - Julia Hoban |
. What's In My Mailbox? .
Got a few exciting things at Hastings the other day. They had a great selection of used books plus a %20 off deal for teens for their summer reading project! If you are a kid or a teen ages 12-17, you are eligible for a bunch of discounts over at Hastings! What are you waiting for? Get going...