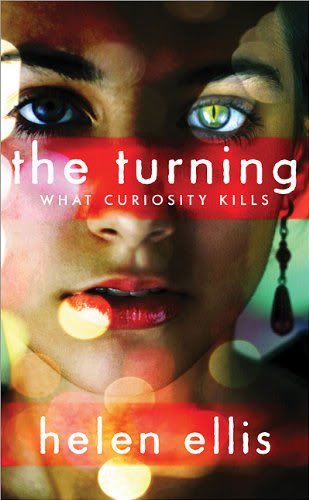 Plucked from foster care, Mary Richards hit the jackpot with a loving family, an apartment on the Upper East Side of Manhattan, and a spot in the elite Purser-Lilley Academy. But she might lose it all if people find out about The Turning. Something not human is inside Mary. Her mind is reeling and her body is rebelling. She succumbs to urges and desires she never imaged. And then there's the bizarre physical transformation... Struggling with her metamorphosis, Mary is sought out by two boys who share her secret. Will she reject the destiny they wear is hers? Our will she find out what curiosity kills?
- from book jacket
..............................................
It takes quite a bit of persuasion–usually from my part–to get me to read paranormal fiction. On a whim, after receiving an email from Sourcebooks explaining how great of an author Helen Ellis was (who I had never heard of before), I accepted to review none other than a story about... werecats or humans that shape-shift into felines. I don't like writing overly praised or cliche reviews, but I have to admit I really enjoyed reading
The Turning
! It was the best paranormal book I've read since the
Cathy's Book
trilogy. Not only that, Ellis has a great eye for detail and, of course, cats. It only took me about two sittings to finished this book (approx.. 3 hrs.), so if you're looking for a good page turner for hesitant readers look no farther. As many teenagers know there is a big boom in paranormal fiction these days, but most of the spotlight is focused on vampires and the occasional werewolf. I've only read one other story [a short story] by Anne Curtis Klaus (author of
Blood and Chocolate
) about werecats, so I was very intrigued when I found out about Ellis's books.
The Turning
is the first book in the Curiosity Kills series; at the end of the this book you can definitely hint a continuation. It was summed up nicely to where there was no cliff-hanger but it leaves you very excited to read the next installment. Ellis's writing is great. I think you enjoy a book so much more when you combine a "new" idea with a fresh, writing style. Despite the cover looking a bit sinister,
The Turning
will not give you goose-bumps unless, that is, you are afraid of cats. Just don't go around thinking your cat will suddenly become a person–that would be too freaky.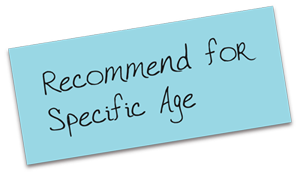 My Recommendation:
This a great book for paranormal fanatics. I'm not quite sure every teen in general would enjoy this book frankly because they have to be interested in reading about werecats. If you're looking for something with an in depth plot or dynamic characters, then this isn't the book for you. The Turning is a quick read that focuses mainly on the object or event. Recommend for ages 14+.
This Book is For:
Paranormal fans or anyone who might like trying paranormal or cats.
This Book is Not For:
Teens who don't like paranormal stories or children.
Content:
For sensuality and sexual references (PG-13).
The Last Straw:
A teaser from pg. 190 of
The Turning
:
"I'll convince her [Octavia] to not tell our parents. I'll
steer clear of Country Club and his strays. I'll stay away
from Yoon's deli. I won't hunt. I'll figure out how to
love. Nick and I will keep to ourselves. I won't let
curiosity kill what we have."
|Pages:
211
|Year Published:
May 2010
|Publisher:
Sourcebooks
|
|Genre:
Paranormal fiction, teen romance
|
|Content:
PG-13
|Age Group:
YA, ages 14+
|
|Enjoyed It:
4/5
|Content Rating:
4/5
|Cover:
5/5
|